Like the saying goes:
"The way to a man's heart is his stomach", but as a chef I clearly believe that "the way to everyone's heart is the love that comes from the heart of a cook"
I am Okoli Ifeoma, some girl that finds joy in making something special out of nothing.
My childhood then was fun filled. I always wanted that freedom to watch TV instead of joining my mom to cook, and yeah, my mom was a very good cook and a caterer at that. I remembered how she would always drag and force me to stay in the kitchen, and at some point it became a habit
I started enjoying the kitchen not just because I wanted to cook and eat, but the immense love I feel whenever mom would chant and talk about her skills and correct my every error and would so laugh at me at every mistake I made but she laughed with pride because I was Improving blindly.
As at 6:30 the eagerness to go to the kitchen became a hobby, from a hobby to something I stand up boldly to embrace, and that's being a chef.
Some say one has to go through series of test and particals and monitoring before you can perfect what you love doing from you heart, they are not wrong but missed the part that not all intellects works at the same range.
My life as a chef has been awesome, tiring a times especially when you've got to sollict the needs of everyone, and meeting up with their tastes and expectations. But most importantly the love I feel from my heart says enough about the taste.
My first ever made perfected meal without any supervision was Banga stew(ofeakwu) with Rice.
That faithful Saturday my mom wasn't around then, so as the first female issue I couldn't just sit there and wait for my mom.
We already made plans for the meal for Sunday, the normal African method I guess.
I gathered all the necessary ingredients from my recalls on what she did and took. I covered my hair with my hair net, then washed my hands properly, which is so ethical.
I brought out my meat and stocks, washing them throughly, first with salt and water then next with warm water, but the stocks needs extra attention like mom says, that was because incase there are dead insects or dirts inside the dry fish and stock fish.
I also washed my tomatoes and peppers and also the curry leaves and pumpkin leaves.
I brought out my salt, Maggi, curry, theme, native maggi(okpey), onions, crayfish and then the already cooked and processed palm kernels(AKWU), extracting the chafts from the oil product.
I cooked the meats and stocks adding the necessary ingredients then poured the palm kernel extract into the meat and stocks, waiting for it to stop forming.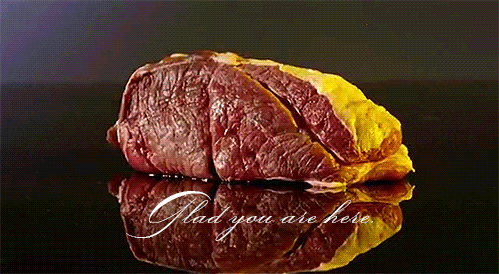 I added the tomatoes, onions, pounded pepper, onions and native Maggi into the pot, adding the required quantity of salt and Maggi, I stirred and waited for when it was less watery, adding my chopped curry leaves and then waiting for it to be cooked to the way my heart wants it.
Finally adding the pumpkin leaves into the pot, waiting for additional 10mins and then boom the food is ready, in order not to let my guard down, I made sure that rice was boiling on the other side of the gas cooker.
Technically I was through in the kitchen that was after clearing and cleaning up everywhere to the way I meet the kitchen, which is neat and tidy, another ethical things to do as a chef. I was so happy when I was done cooking I served my siblings first because dad would always want to eat with his wife like judges.
Meanwhile doing all these things I had one thing at heart, and that was love for my family and in mind is making them happy, for if they are happy then I'm happy.
From that moment I felt that morale to never stop cooking and that made lots of my friends cluster around my house mostimes especially when they know I would cook something; and that is the taste my heart gives- Love.
I went further in my zeal and love for cooking by making some of my meal signatures.
They include;
Chinese rice and fish stew
Vege jollof and baked chicken
Spaghetti and assorted sauce
And lots more.
Both friend's and family enjoy what I do, especially when it come to food combinations and presentations, and I love the fact that they enjoy it too.
All thanks to mom, who never gave up on me and put the zeal of cooking in me, making us like mother and daughter, and also a big thanks to my friends who knew how painstakingly (ironical when it's from the heart).
it is to wander around the kitchen putting one or two together, yet they encouraged me by eating and wanting more of my meals.
As time goes by I loved seeing other chefs out there displaying their talents and love for cooking, making me have that urge to show on TV media's and other internet sites, showcasing what I know how to do well, and that brought about GBEDUSTREET TV media.
With their motivation and aspirations seeing young people bringing out the best in them, and not only that but acknowledging what they have to over to the society.
Finally reaching out to the masses, Gbedustreet Tv as a tool to connect with other heterogeneous audience out there bring you nothing but the best they can offer.
By okoli Ifeoma Helen